When it comes to exiting trades, some traders may have room for improvement in their approach and strategy. In this article we highlight some simple, yet often overlooked, price action principles that can help you understand when a trend is over and likely to reverse.
Exiting Trades using Wicks – Candlestick Rejections
Wicks after a long trending phase may point out that the trend is losing strength. In the screenshot below you can see how multiple wicks to the downside after the strong sell-off foreshadowed the bullish reversal.
The wicks show that sellers tried to move price lower to continue the downtrend, but sellers didn't have enough power and buyers stepped it to absorb all sell orders and keep price up. Finally, sellers gave up completely and buyers moved price higher.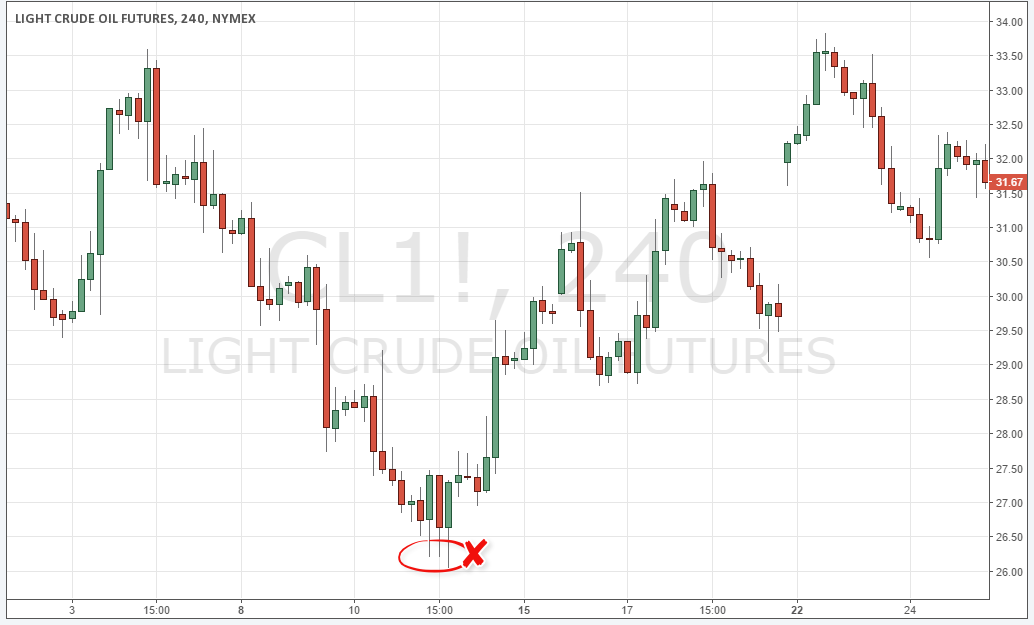 Read More